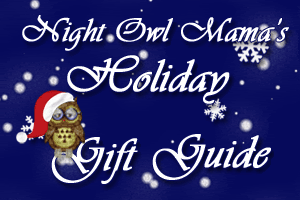 Shopping for someone special can be easy or it can be hard. Having a few age appropriate ideas in mind are always helpful. I'm a mom. I have four children. Boys ages 2 1/2, 5 yrs old and 21(that's not a typo). My daughter is 10 yrs old. Of course it wouldn't be right of me to make suggestions toward ages I don't know anything about, but as you see my children pretty much cover a wide range of ages and because of this I know what intrigues their interest. Now we all know children are individual's and not all children like the same things, but atleast if we get some fun ideas and suggestions to what Toys keep children's interest and last through out the years without getting tossed in a toy box after 2 days we can hope that the child we are shopping for finds interest in items suggested in a Holiday Gift Guide geared toward their age groups. Sometimes it's not always the Hottest selling item on the market but a toy that a child just falls in live with or learn from that can make a gift worth giving.
Many items that I suggest have already been reviewed and used by me or a member of my family. Items that we have grown to love. Hope this will help you find gifts that will make other's just as happy or find useful as we do.
Infants and Toddler Needs Gift Ideas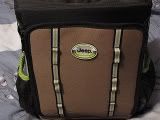 Jeep Travel Any Where 2-in-1 Sport Bag: Diaper bag and booster seat in one. Perfect for on the go travel and running errands when you have toddlers who sit up and need to be closer to the table for meals away from home. You'll always have this with you when your fill it with your traveling needs for your todddler. Get more information on this bag in my full review along with a video to share all the great features.
Exergen Temporal Scanner has put many a worried night to rest with being able to check temperatures while my children sleep. With the fall weather and winter quickly approaching colds and illness are hard to avoid. When children get sick you want to make sure your calling your doctor with an accurate temperature even if it's an middle of the night reading. Touching with the palm of the hand doesn't give you an accurate temperature reading. The Exergen Temporal scanner offers peace of mind with accurate temperature readings within 0.2 degree's. Measures the body temperature by taking the temporal artery reading. See full my review with more information.
Tired of having an aching back from carrying your little one on your hips? Let the Baby Hip Hugger help balance your child and keep your back a lined as you carry and hold your baby to keep the close connection between you two. More practical than traditional baby carriers and offering storage for your essentials too. Review and Giveaway post coming soon.
EzSoxs Tired of seeing your child struggle dressing himself? EzSoxs are socks designed with pull-up loops on both sides of the sock, and fun graphics on the tops. With the loops provided children can learn to pull their socks on & no longer be frustrated. Pride comes from dressing ones self. Teaches kids self-sufficiency. Giveaway coming

Boca Beth award winning program helps you teach your children to be bilingual. Songs in both Spanish and English help you teach your child easier in a more natural environment. Today having two languages is almost a necessity. You'll find two languages in television programs for preschoolers and children catch on quickly when they are introduced with words they hear every day. Great for homeschooling families, schools and riding in the car. Everyone can learn two languages with Boca Beth.
Gifts for Boys or Girls ages 3-7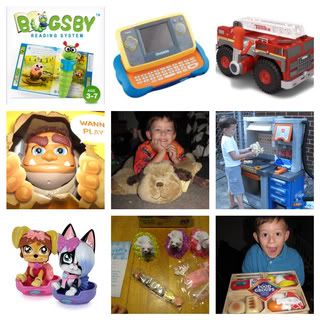 MobiGo Touch Learning System has been a daily popular game with both my boys ages 2 1/2 and 5. We now have over 4 games for the MobiGo touch learning system including the original that came with the system: Super Hero Squad Sports Hero, Shrek Forever After, and Toy Story 3. Not only are they educational but it keeps children occupied and not fighting in the car and doctor's office. Games offer other ideas for family to buy gifts for my kids. We also have the VTech V-smile Motion which my boys play when we are home. We have added to our collection over the last year and now have several Vtech V.Smile V.Motion Games
including Mickey Mouse, Cars, Thomas the Train and Handy Manny, too. I love that they offer educational fun along with family fun when we take turns playing against each other.
Bugsby Reading system encourages children to read stories and learn by touching Bugsby to the pictures and words. My 2 yr old even enjoys learning and reading with Bugsby just as much as my preschooler. Funny things it that they both repeat what Bugsby is saying and I think that has offered so much grown not only in speech but repetition and counting, too.
Tonka Strong Arm Fire Engine: Tonka toys stay strong through rough and tumble play. Lights and fire engine siren sounds have boys coming to the rescue and aide of all toys in distress. Kid powered no batteries required! Enter to win one today here on Night Owl Mama ends 12/5
Imaginext Big Foot remote control monster: Offers hours of laughter by activating his personality and moves with a remote control that's easy to understand and operate. Big foot exercises, roars, does back flips, shows emotion, and even throws funny tantrums. Sure he's a bit rude on occasion but my children just love him.
Step 2 Deluxe Workshop: Daddy's little carpenter helper is ready to build with tools in hand. Just like dad kids can measure, and fix things right in their own space. Coming with over head light, tools and screws, durafoam projects and plenty of storage. Everything will be within reach for the next project.
It's a Pillow. It's a pet. It's a Pillow Pet. Pillow Pets are hot this year and every child wants one. My 5 yr old loves his puppy pillow pet and my daughter wants a unicorn for Christmas. Great for bedtime and comforting during watching movies before bed. From Frogs to lady bugs, Panda's and ducks your sure to find a pillow pet just right for those on your list.
Mixed Pups Dress, pose, collect, and trade. Mixed pups offers a wider range of play by switching out hair do, changing clothes and activity collections to add to the fun. Affordably priced for stocking stuffers. Throw puppies a pawty with the Pawty van and pamper with the Day spa.
Creativity for Kids: Encourage child creativity and natural expression with craft kits and art supplies. Carrying products suitable for all ages. View our Diva puppies painting project and Do-it-yourself Enchanted story book. Giveaway happening right now. 2 winners will win both kits ends 11/30
Melissa & Doug play food groups keeps children busy while you cook meals. Keeping the imagination going children often like to mimic daily activities. Play food and play kitchen's can encourage children through natural daily participation activities with realist food groups.
More added soon. This is just the beginning.
I had this post disappear on me after 3 hours of putting it together.
Hope this gives you a nice start for idea's. Some Item's are things we use use almost every day and have bought for others as gifts because we liked them that much.
Thanks for stopping by and Happy Holidays