My Daughter Got Her Braces Off
In July of last year we took my 9 yr old daughter into get braces put on because she had a two tooth that obviously were confused as to where they were suppose to be. You check out the process of how they put braces on here.
This was her teeth in July before we had braces put on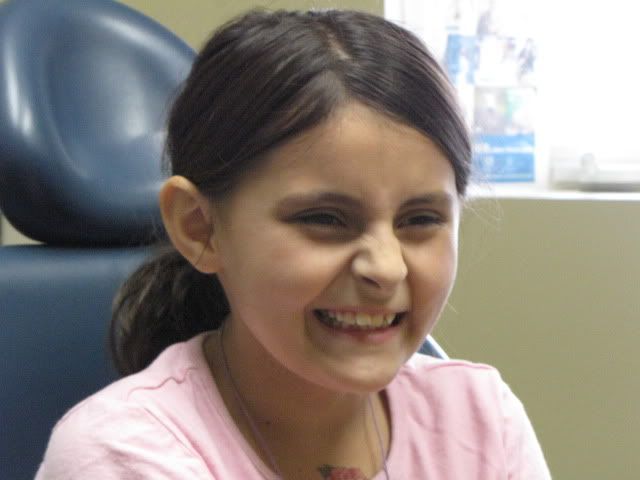 Minutes before having them removed
How's that for a Beautiful Smile?
She said she really wasn't smiling here that I snapped too soon but I wanted you to see how straight here teeth are.  The ortho did a great job. Now she has a retainer glued to the back of her front teeth to keep them in place. We are waiting on the back one's to come in and the bottom too before moving on to the next phase but until then She has a perfectly beautiful straight smile.
Lucky for us we have insurance that covered $1000, so far it's cost us $500 out of pocket. I just hope it won't be much more than that for the next phase.