Richard Scarry's Busytown Review & Give away Holiday Gift Guide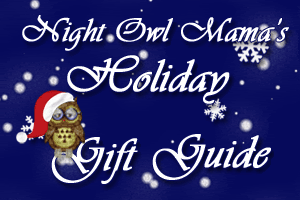 Enter into the creative world or Richard Scary. Richard Scarry has been around since I was a little girl. Funny apple shaped cars driven by little wormy friends along with fun animal characters who are busy til no end. Children will love playing in the world of Richard Scary and creating their own fun adventures with Richard Scarry Busytown.
Since the 1960's, boys and girls around the world have grown up with Richard Scarry's best-selling books about his busy world of iconic animal characters and their whimsical vehicles. With over 300 titles in the Richard Scarry library and over 150 million books sold, Richard Scarry is one of the best-selling children's authors of all time. In fact, he has five books in the Publishers Weekly's Top 100 List of All-Time Bestselling Children's Books. His popular stories follow the adventures of Huckle and Sally Cat, Lowly Worm, Hilda Hippo, Pig Will and Pig Won't in a very busy town, leading very busy lives. His characters have become household names that parents fondly remember and kids adore.
Roadway Starter Set:


Curiosities are everywhere in Busytown! This Richard Scarry's Busytown Roadway Starter Playset, a fun character and vehicle play system, encourages social interaction between kids as they explore and play in their own Busytown world. With the Busytown roadway starter set you get 8 roadway pieces makes a complete oval track layout and connects with most wooden track systems! Includes Lowly Worm in his classic Apple Car, along with a bookstore, traffic sign and signal. Discover the fun of Busytown with this Roadway Starter Set. [$19.99] You can connect other Richard Scarry Busytown collections to put together a whole town of friends who perform many of the actions people perform in your very town today.
 Richard Scarry's Busytown Fire Station Playset includes:


8 roadway pieces that form a complete oval track layout
As well as the fire station with Fireman Pig and his own fire truck!
With a press of a button, you can launch the fire truck into action, open the fire station doors and turn the roof panels into stairs.
Richard Scarry's Busytown Fire Station Playset, a fun character and vehicle play system, encourages social interaction between kids as they explore and play in their own Busytown world.  $24.99
Age Range for both sets: 3+
Our Thoughts: From the very moment I saw these two sets I thought they were adorable. Cute little track set ups with a little town. A fire station where a fire truck can park and fun little stores to shop in and out of with the cute little characters I knew my 3 yr old would love it.  When I opened up the package and began to set it up he was smiling from ear to ear. He grabbed the firetruck and began to drive it around he carpet. He was really excited and kept yelling for me to set up the track.  The Fire truck was the perfect size for his little hands.  The Fire station fits together and has a roof that opens up and falls down to the side as if it were stairs to walk up and in. The inside is decorated as a fire house should be.  Richard Scarry can ride on top of the truck or stand in the fire station waiting for the next call.  There's a button to press  that will tilt up the fire truck to roll out of the fire station doors and onto the road.
Setting up the sets together was fun. We did have a few extra tracks so this can be set up together. My little guy loved the apple car with the worm and I thought it was really neat that the top of the store opened up to you can see inside or put one of the characters in.
The set is perfect for children ages 3 and up as long as they don't still put things in their mouth. Fun little characters would be great to act out the Richard Scarry story books that can be read anytime during the day or before bed.
~ * ~ Holiday Gift Guide GIVEAWAY~ * ~
Win It:  One reader of the Night owl mama will win 1 of each Richard Scarry Busytown sets includes: Town Fire Station play set and Roadway Starter Set.
 * ** * * * * * * * * * * * * ENTER BELOW * * * * * * * * * Enter BELOW *  * * * * * * * * * * * *
Disclaimer: Products provided for review to form an honest opinion of quality and playtime thoughts. No other compensation was given. Sample & Prizing courtesy of Cookie Jar Entertainment
Rules: Giveaway open to US mailing addresses only. Must be 18 yrs or older to enter. Giveaway ends Monday, December 5, 2011 at 12:02 EST. Only 1 person per household may enter. Rules must be followed and required entry must be answered. All entries of winner pulled will be validated for winning. If I find that I can't verify an entry or 1 is invalid I simply draw a NEW Winner. Winner is selected using Random.org and will be emailed and given 72 hours to respond. In the event of no response a new winner will be chosen. Prize fulfillment comes directly from participating pr and not from blogger. Owner and writer of this Blog is not responsible for prize fulfillment or lost or stolen prizes. Once I email the sponsor your information it is up to the sponsor to fulfill the prize. Sponsor has the right to refuse filling prize for duplicate winners from other blogs. In this case a winner will be chosen. Prizes can take 4-6 weeks to be delivered. In the event that a prize is not received I will do all possible to contact the sponsor and work through for a solution. By entering this giveaway you agree to have read these rules. if you have any questions please contact me by clicking the red envelope on the side bar to email me